Savers using Commercial Deposits (CDs) (the most widely used savings vehicle in the USA) get terrible returns. Prosper returns are up to 20 times larger. This Tableau Story shows that, if you use Prosper you need to manage your losses. If you do, you achieve a +8% return over and above a 3-year CD return. Prosper is like the Chinese symbols for Crisis: Danger and Opportunity. There is opportunity but … you could easily lose your investment capital if you do not pay attention to managing loan losses.
"Prosper Marketplace, Inc. is a San Francisco, California-based company in the peer-to-peer lending industry. Prosper Funding LLC, one of its subsidiaries, operates Prosper.com, a website where individuals can either invest in personal loans or request to borrow money."  Source Wikipedia. To see the Tableau Story click on the link below.
Prosper P2P Lending Marketplace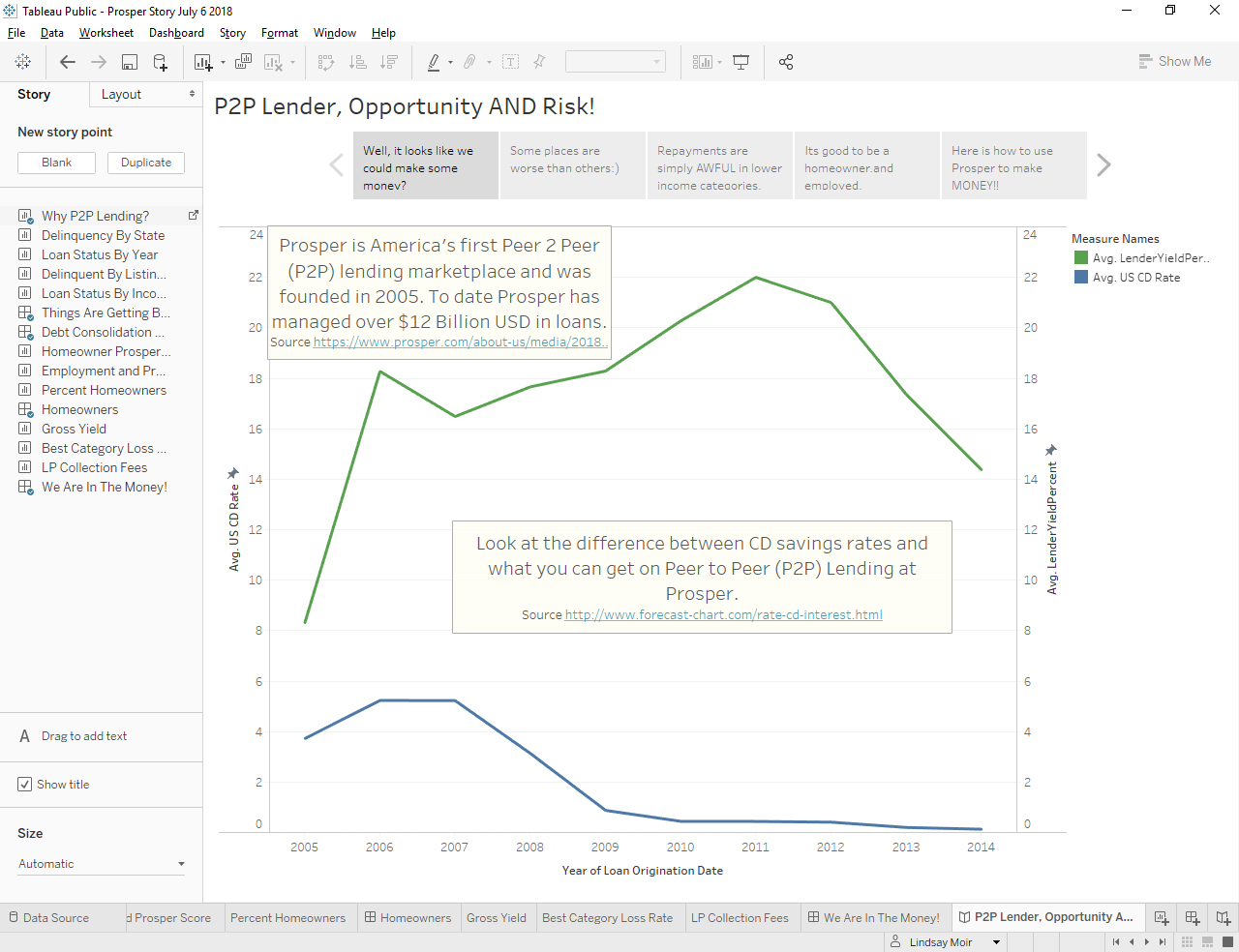 Technologies utilized are Tableau, Python, and Pandas. If this interests you please contact me. This project was done as part of my course work at Udacity (www.udacity.com) for the Data Analyst Nano Degree (DAND).